Questions to ask when hiring a pressure cleaning service in Sanford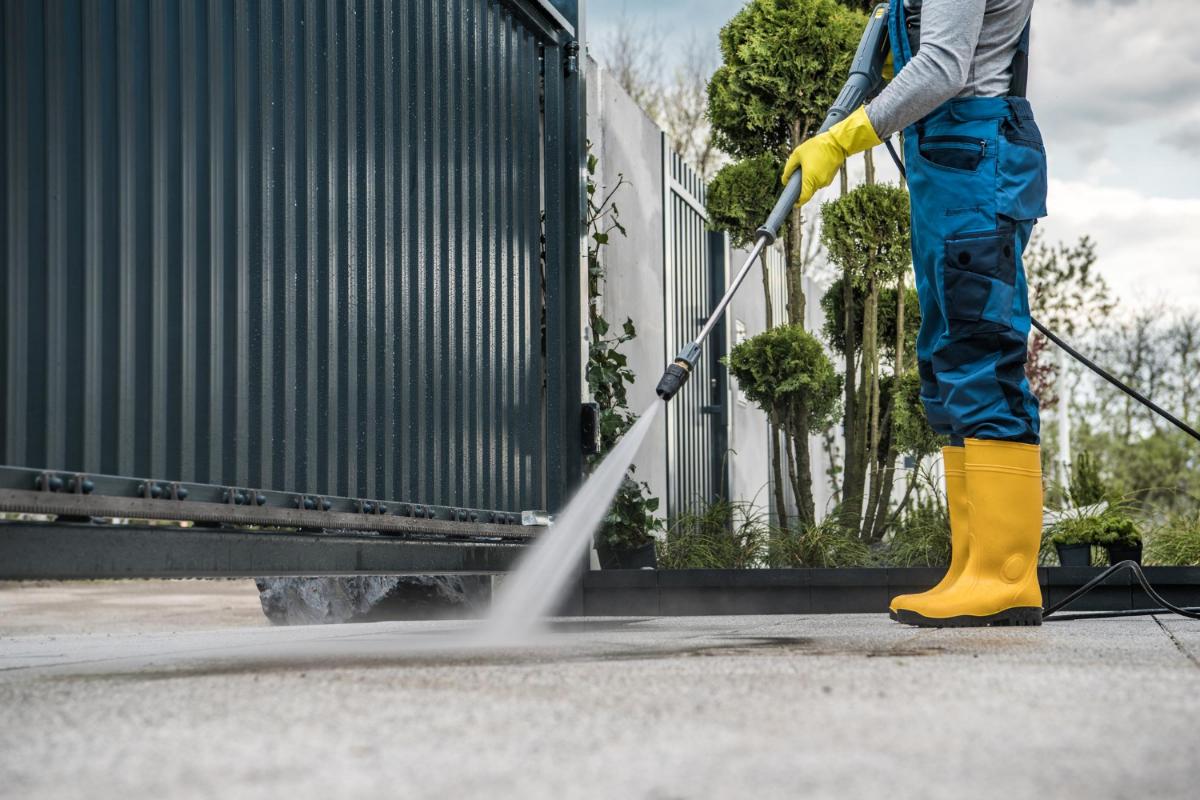 According to the old saying " Cleanliness and purity go hand in hand," we can identify ourselves in it, whether in public places, in our homes or our offices. Apparently, nobody likes to work in dirty or messy offices. A clean work environment increases productivity for your employees.
Studies have shown that cleanliness in the workplace is directly proportional to employee productivity. Many companies underestimate the weight of cleanliness and how vital it is to maintain a clean environment not only for their employees but also for their customers. An employee who works in a clean environment will be more focused and motivated to achieve his or her goals.
However, it is important to ask yourself the right question when hiring a professional cleaning service. It is common to hear contractor-related stories of a poor-quality cleaning service for a year. Many cleaning services exist, and it is important to ask the right questions before hiring a specialized company. If you are not careful, a pressure cleaning service in Sanford that should save you time can quickly become a major problem for your business. Here are some important things to consider before hiring a company to do your pressure cleaning in Sanford.
Determine Your Needs
When you want to contact a service provider for pressure cleaning in Sanford, it is important to take stock of what you want. You need to know what you need. To do this, you must ask yourself the right questions to know.
What should be cleaned?

Here it is necessary to determine the nature of the place to be cleaned. Indeed, an office does not talk in the same way as a commercial surface; And a hotel not, in the same way as a restaurant.

What services would you like to have?

Is it necessary to clean the floor, cleaning the window, disinfecting, etc.? A pressure cleaning service in Sanford will present to you a lot of options. Be sure what you want done. This will save you money.

At what frequency?

It will be required to determine whether the cleaning will take place every day or whether it is at a given interval, for example twice a week, three times a month, etc. Set the frequency according to the rate of dirt accumulation.

At what point do you have the company come in?

You need to know when to appeal to the business so as not to bother you with your work.
Apart from these questions you should ask yourself, it is also important to learn about the company you are interested in.
Maintenance and cleaning of any place require a lot of work and effort. It is to relieve the problems that we address the cleaning companies. But choosing the latter can be difficult. The question arises as to which company to choose for regular maintenance of the premises and to guarantee the security of your property. All kinds of questions are asked without really being answered.
Inquire about the provider
Find out about the different services offered: when you are interested in a pressure cleaning company in Sanford, the least thing is to find out what kind of cleaning it is doing. Indeed, this will allow you to see if it offers the services that interest you.
Find out about the equipment and techniques used. You can also dig a little more to find out if the material and method you use is right for you.
Ensure the good reputation and ethics of the company. Indeed, it is important to make sure that the latter is the object of a good reputation, this will avoid you trouble and guarantee the security of your property.
Housekeeping, cleaning or janitorial services: whatever you use, ask before you can clean up buildings or businesses to professionals.
It is important to do business with a good housekeeping business to project a good image of your building or business and avoid some problems.
Will it be the same staff who will carry out the maintenance tasks?
In some housekeeping companies, the manager may assign different agents for individual contracts. To provide faster and better service, it is recommended that the staff be the same especially when the maintenance staff is with residents of a condominium building or with clients and members of your business.
Is the cleaning company insured?
It is important to ensure that the company that you have recruited has insurance of $ 2 million or more. In a case of loss or accident, you will have peace of mind knowing that the cleaning company you have hired is protected to cover these costs. To protect your business, ask for a copy of the cleaning company's insurance certificates and make sure that the certificates are up to date and in good standing.
What will be the hourly rate for additional work? (For fixed rate agreement or contract)
In the case of fixed rate household services, it is important to inquire about the hourly rate if there is additional work. So, in the case of works that are not included in the agreement, you would be what you want!
Request references
Ask the housekeeping company to provide you with references from regular customers or former clients (at least three) who have used the services of the enterprise for pressure cleaning in Sanford. Do not hesitate to contact them to know their overall appreciation of the work of the company.
How long have you been there?
A company present on the market for several years is the first guarantee of quality. Many cleaning supplies are expensive, and some beginners will tend to buy less quality equipment to lower costs. Moreover, young companies will tend to limit the training of their employees, which can present a risk during cleaning. Choosing a specialized cleaning service means that you want to have qualified professionals.
What types of clients do you have?
This question will allow you to determine if the provider has experience in your field if it can clean offices like yours because not all businesses are alike and not the same needs, if your area of activity is highly specialized, it is best to ensure that the cleaning company has experience in this area.
What services do you offer?
If the answer to this question is "we clean everything perfectly," we advise you to be careful. It is best to go through a specialized cleaning company. In these cases, it is important to ask them about their working methods and ask for examples. Be wary of vague answers or grand promises. Cleaning is a profession that requires good qualification and extensive experience.