The Benefits to Pressure Washing Your Deck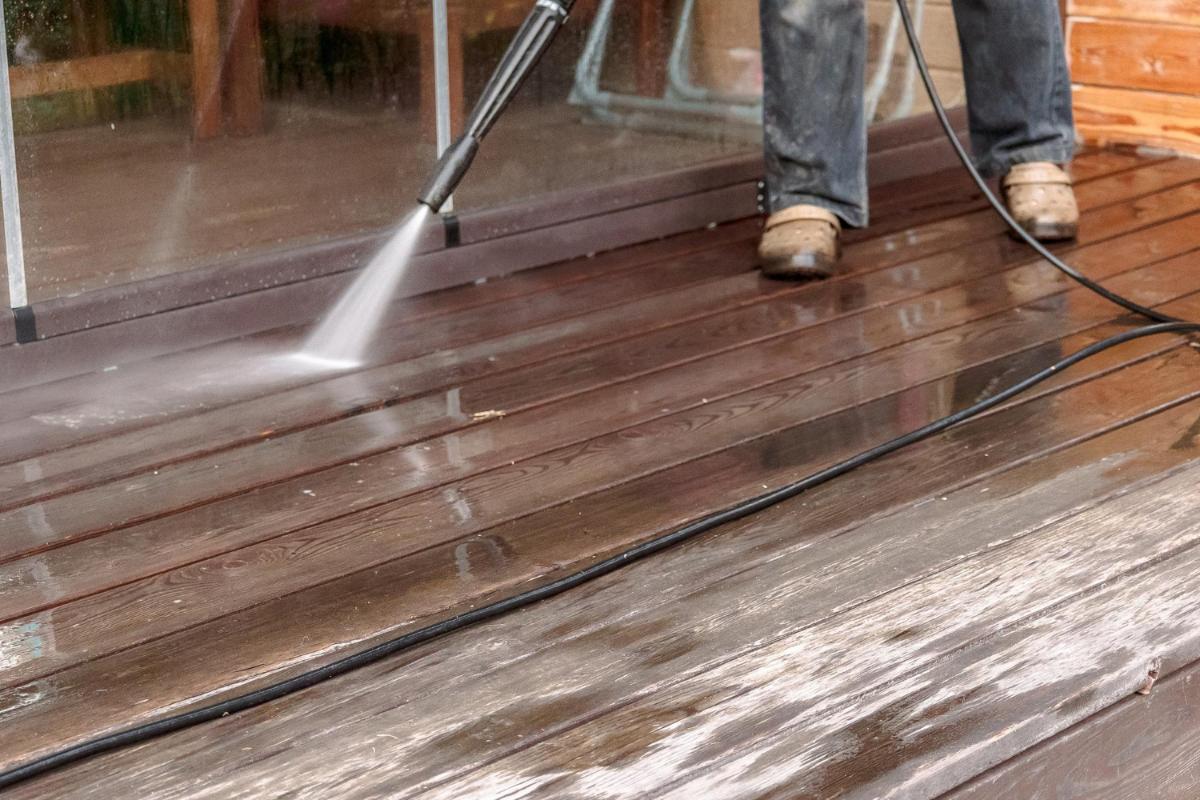 Pressure washing the exterior surfaces of your home is a great way to increase its appearance, update its look, and also prolong some of the features of your home. Because there are many benefits to pressure washing your exterior, it is a service that you should invest in each year. At Simple Solutions Exterior Cleaning, we offer pressure washing in Sanford, FL to our residential and commercial customers throughout central Florida. Our services range from pressure washing siding, sidewalks, building siding, patios, and decks. Our residential clients that have decks have trusted us to deliver fantastic pressure washing services that help to prolong their deck's lifespan. Here are a few benefits to pressure washing your deck on a routine basis.
Prevents Damage
Your deck constantly has wear and tear. It endures foot traffic, weather changes, and water damage. This can cause cracking, paint peeling, bare staining spots, and a lot of other blemishes that detract from its overall appearance and also decrease its function. If your deck has stains, cracks, or bare spots, it is time to pick up the phone and call for pressure washing in Sanford, FL. By pressure washing, you won't have to worry about chipping paint, rotting wood, and any other premature aging of your wood.
Prepares for Staining
Pressure washing services will help to clean out any cracks and strip away any paint that is peeling or damaged. This will ultimately provide you with a clean surface that will be ready for a new coat of staining. Stained decks will withstand weather changes and heavy foot traffic more than an unstained deck. The challenge is that only a pressure washed deck will be suitable for a new coat of paint or stain, because otherwise you will paint over the blemishes and over time, that will promote easier wear and tear.
Promotes Longevity
By pressure washing your deck, you remove any damage that could potentially get worse. Preventing dirt and water from getting into any exposed cracks or bare, unstained places will prevent permanent damage and increase the lifespan of your wood. Staining your deck immediately after power spraying will also provide your deck with a protective layer that will help to seal the wood and protect it from exposure to the elements.
Enhances Appearance
Because your deck is susceptible to footprints, debris, mud, dirt, and dust, it can quickly lose its clean appearance. By hiring us to perform routine pressure washing treatments, you can quickly update and enhance the appearance of your deck. Keeping it attractive will provide you with a space to rest and relax outdoors after a long day at work. It will also help avoid major cleaning before you host any event or before any deck redesign project. Pressure washing will add to curb appeal of your home, and perhaps even add to its value.
These few benefits will help to increase the appearance and promote a longer lifespan of your deck. At Simple Solutions Exterior Cleaning, we pride ourselves on our pressure washing in Sanford, FL by aiming at customer satisfactions and providing excellent cleaning services. Trust us with your pressure washing needs and contact us today to get started.