Pressure Washing Tips from the Experts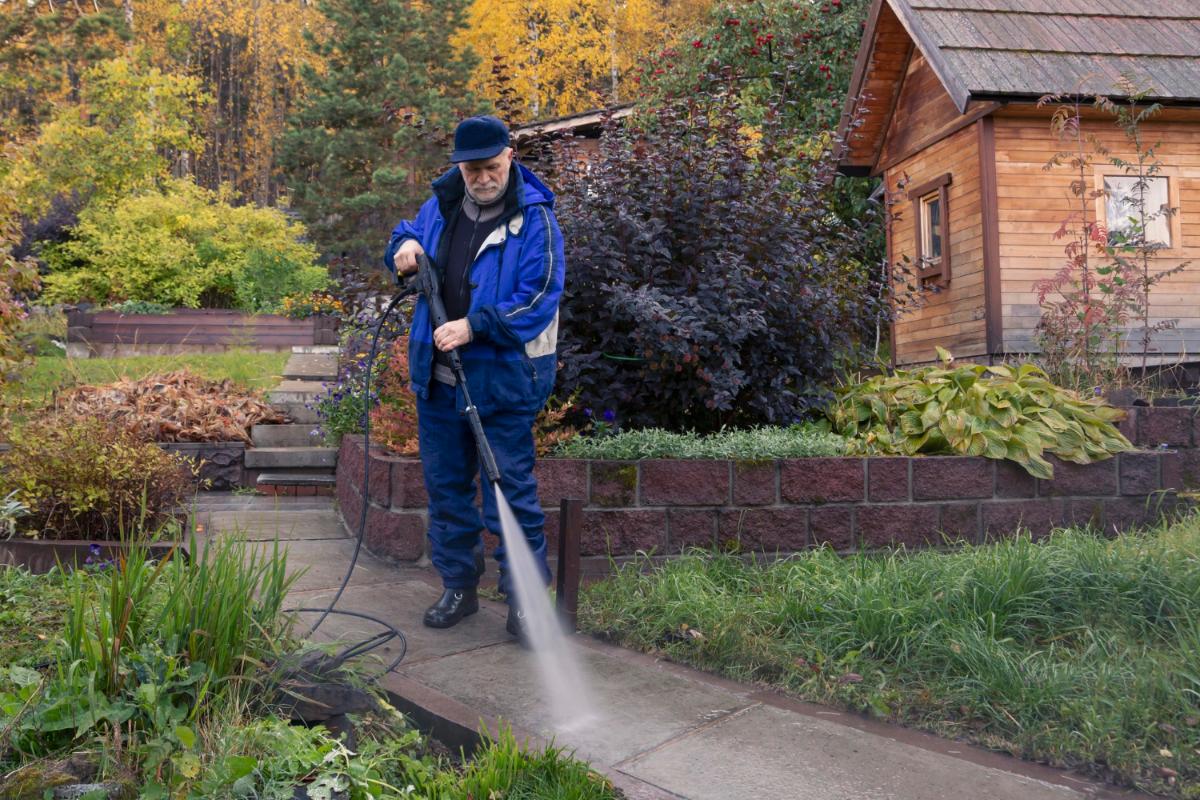 Pressure washing the exterior surfaces of your home or business is a great way to prolong materials and enhance the appearance of any space. In fact, your exterior will look brand new after it is pressure washed. As a company that specializes in pressure washing in Orlando, FL, we offer a quality cleaning service that will leave your home sparkling. When it comes time for you pressure wash yourself, you'll want to try to emulate the techniques used by many professionals. These are a few tips from the pressure washing experts that even you can follow at home.
Start with Low Pressure
When you are first starting your pressure washing project, you should presoak the area you are cleaning. Prepping the area by presoaking with a low-pressure will spray all the dirt and debris loose from the area. This will end up saving you time when you apply a higher pressure. Also, this will save you money on chemical costs.
Use Hot Water
Hot water is the best way to remove dirt and debris. Whenever you use hot water, you will also require less cleaning solution to get the job done. If you are having trouble scrubbing dirt from a surface, make the switch to hot water to loosen it up. This will save you time on scrubbing and will keep the surface cleaner.
Clean in an Upward Motion
When you are pressure washing, you should use an upward motion. You'll want to wash from the bottom to the top. Then, you can rinse in a downward motion. This way, you'll be able to work in sections or lines to ensure that you clean each area thoroughly. This technique also ensures that all the chemicals will get rinsed off immediately.
Use the Right Nozzle
Before you clean your surface, you'll want to do some research about the proper nozzle for your job. Pressure washing nozzles are intended to release a specific water pressure that is geared towards specific materials. For harder surfaces, like concrete, you can use a high pressure nozzle, but for surfaces like wood, you'll want to use a lower pressure nozzle.
Adjust Your Distance
When you are pressure washing, you want to be aware of your distance between the surface you are cleaning and the pressure washing wand. Moving closer will give you more pressure, but the water will also be hotter when it hits the surface. If you want to have less pressure, you can move farther away from the surface.
By following these tips, you will be able to pressure wash your exterior surfaces, like your patio, driveway, or walkway. Pressure washing can be difficult to master, so leaving it up the experts will leave you with the best results every single time. Our experts in pressure washing in Orlando, FL will work with you to provide you with quality cleaning services for your home or business. Contact us to hear about our pressure washing services today.