Three Good Reasons to Clean Out Your Gutters This Spring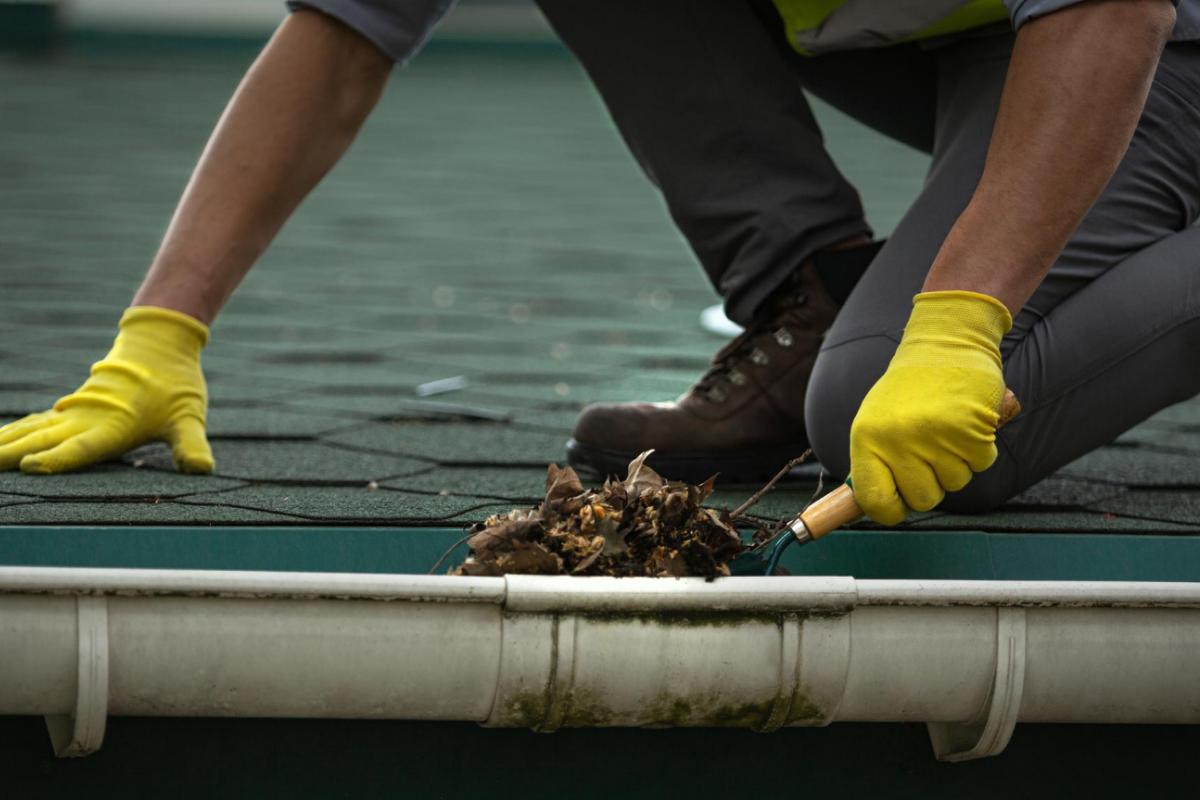 Have you had your gutters cleaned recently? The spring is a great time to get your gutters cleaned by the professionals at Simple Solutions Exterior Cleaning. We offer pressure washing in St Mary, FL to keep communities functioning properly and looking great. This includes many services including patio cleaning, gutter cleaning, house soft washing, and other types of exterior cleaning. Gutter cleaning is essential in keeping your house in optimal shape. There are three great reasons why you should use a gutter cleaning service to improve your home this spring.
Prevents Water Damage
One of the main reasons to invest in a gutter cleaning service is to prevent water damage. Functional gutters channel water off the roof and safely away from the home. Clogged gutters, however, do not have the ability to move water. Instead, water sits stagnant with the pile of leaves or debris trapped in the gutter, and it will likely just overflow onto your exterior surfaces. Water damage can wreak havoc on your foundation and cause overall damage to the structure and integrity of your home. This can be very costly. If left untouched, the stability of your home could be at risk.
Extends the Lifespan of Your Exterior
When your gutters are clogged, they will not be able to function properly. During the winter, this can cause extreme problems to your roof and siding. Clogged gutters can begin to freeze and then trap ice, which can make them heavy and add stress to your roof. Over time, your roof can buckle under the weight and collapse, causing a costly repair during the coldest season of the year. Clogged gutters will also not drain properly, which can then cause a build-up on your roofline. This can then cause your shingles to separate, opening cracks susceptible to roof leaks. Replacing your roof or damage done by roof leaks is expensive, but luckily, it is avoidable with gutter cleaning services.
Enhances Curb Appeal
It is important to remember that your gutters are exposed to those who pass by your house, because they are a critical part of your exterior. This means that when they are clogged and unmaintained, they are noticeable. When they are clean, they are aesthetically pleasing and blend in to the design of your home. Neglected gutters may also become so clogged that they begin to hang off the side of your home. Overflow from clogged gutters can also create stains to your siding or fascia boards. When your gutters need cleaning, your neighbors will notice and you may begin to get a reputation of a neglectful or irresponsible homeowner.
These are a few great reasons to have your gutters cleaned this spring, for it will help prolong the lifespan of your exterior by keeping them in optimal shape and condition. Our pressure washing in Orlando, FL offers services that will keep the exterior of your home in the best shape. Contact us to hear about our exterior cleaning solutions today.