Tips to Follow When Pressure Washing Your Florida Property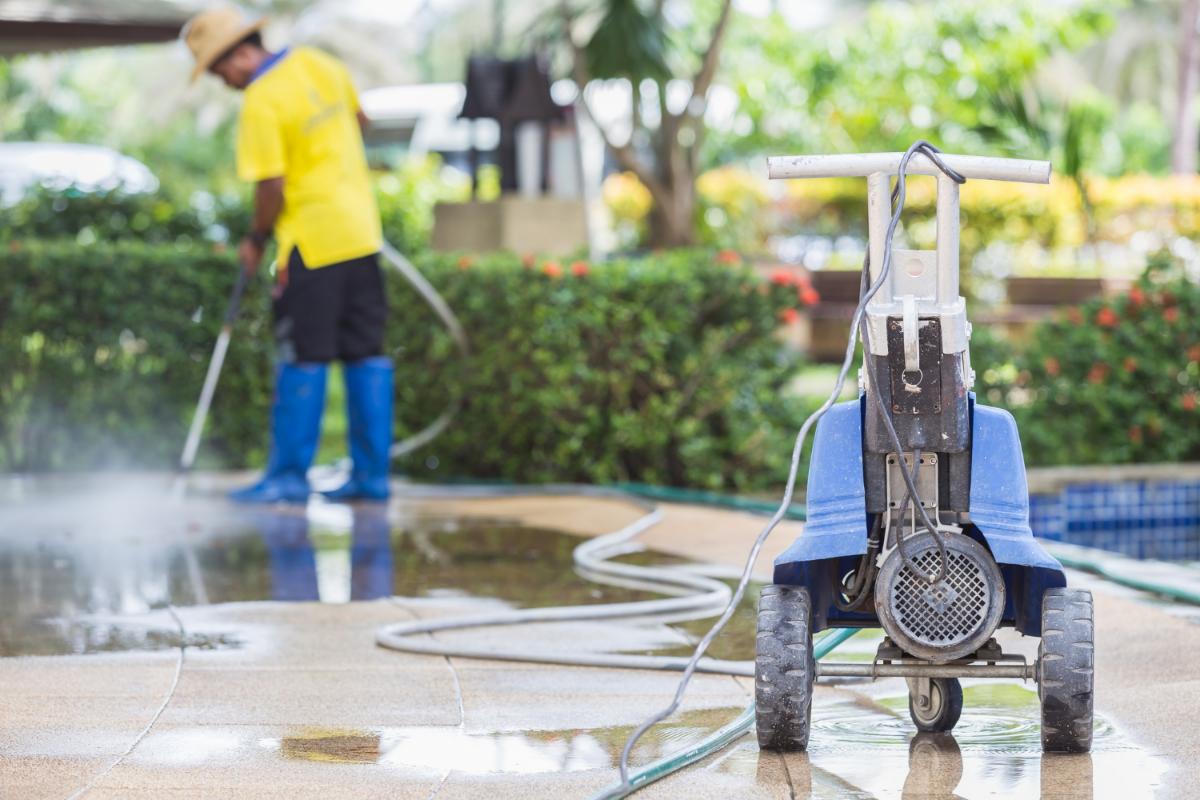 Are you planning to tackle some cleaning projects around the house this summer? Are you looking for ways to update your exterior features on your property? By pressure washing your hardscape, you can actually increase your curb appeal and prolong the lifespan of some of your features. This is a simple way to enhance your home this summer. Pressure washing in Sanford, FL can help your home stay in great condition through the hot Florida summer, and it will also help your house be ready for outdoor guests at any time. When you set out to pressure wash your Florida property, be sure to follow these few tips to help you follow safe and proper pressure washing guidelines.
Clean One Section at a Time
When you set out to pressure wash a particular area of your exterior space, whether it be your deck, patio, or fence, set aside small work areas at a time. This will allow you to focus on making sure that particular area has been deep cleaned before moving on. When pressure washing, it is important to fully clean one area before moving onto another area. Otherwise, you could end up with streaks or missed spots.
Avoid Spraying Windows
Whenever you are pressure washing your siding or surfaces near your home, you want to be careful to avoid the windows. Pressure washing windows requires a particular nozzle that is typically not used to also clean hardscapes. The delicacy of a window can be compromised if you use a nozzle that releases too powerful of a stream of water. Avoid this by covering windows when you are working near them.
Hold the Wand at an Angle
When you are pressure washing, you want to be sure to hold the gun at an angle towards the surface you are cleaning. When you face it straight on, you will be susceptible to a lot of backsplash, which can actually harm you with such strength. Avoid this by holding the gun at a slight angle when you are working on your surface. This will make it both easier and safer to clean.
Use the Correct Nozzle
There are a few different nozzles for the pressure washer, and the nozzle you use will depend on the job you are performing. Be sure to familiarize yourself with the appropriate nozzle before you start cleaning. If you choose powerful nozzles for gentle jobs, you could end up creating irreparable damage. Each nozzle is distinguished with a different color, so be sure to read your instruction manual before you start the pressure washing job.
By following these guidelines, you will be able to safely and properly operate your pressure washer and clean your home. Without reading the instruction manual and following these tips, you could put your property at risk for damage and your body at risk of injury. If you are concerned about pressure washing in Sanford, FL, contact our pressure washing professionals to get the job done for you. Contact us to hear about our exterior cleaning services today.