Why Should I Pressure Wash my Business Building?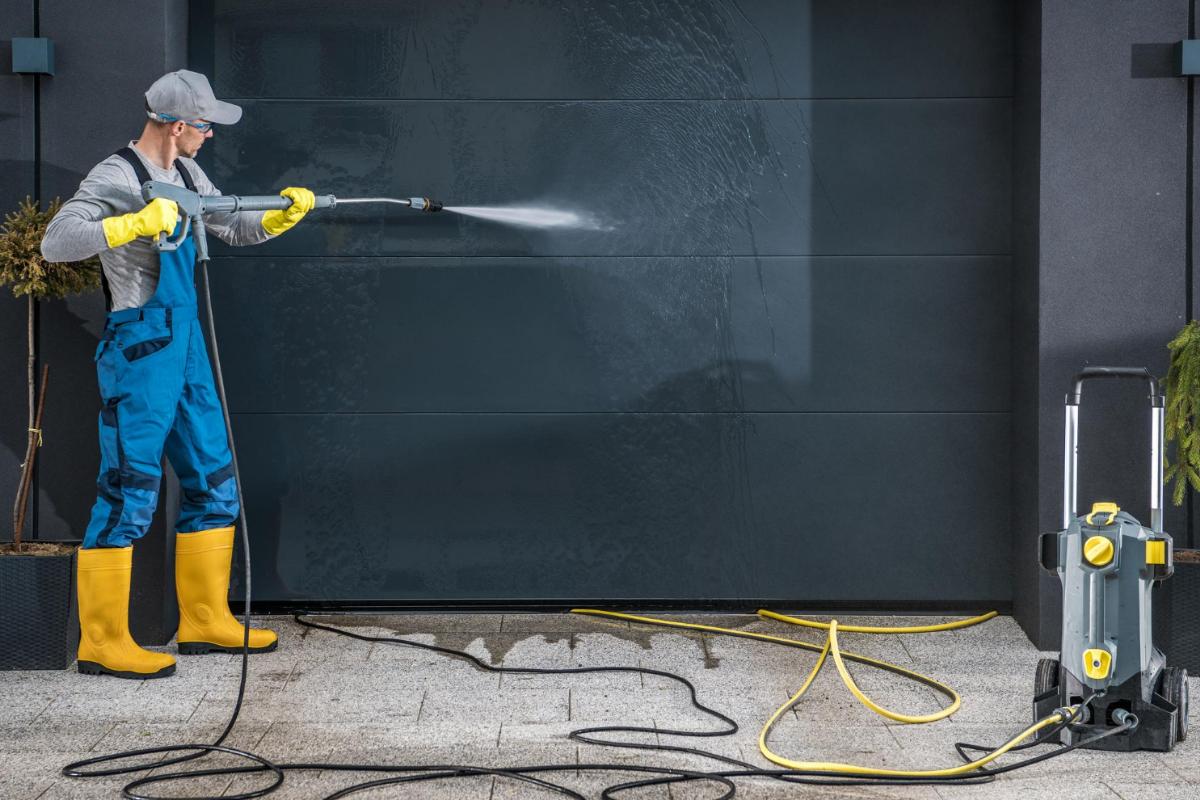 There's no time like the present to keep your building clean and safe for your employees. Whenever you invest in pressure washing in Orlando, FL, you can keep the surfaces on and around the exterior of your business clean for anyone who passes by or enters. This will ensure that your employees and customers will have a safe and healthy environment each time they approach your building. As professional pressure washers, we keep our clients' commercial buildings and property clean all year round. There are a few benefits to pressure washing your business or commercial building on a routine basis.
You Need Fewer Repairs or Replacements
Whenever you keep a cleaner exterior, you will prevent the buildup of issues like mold, dirt, and algae. If these issues are neglected, they can develop into major issues that require costly repairs. When you clean the surfaces on the outside of your business, you'll pay special attention to clearing gutters, removing debris, and rinsing away contaminants that can cause many issues over time.
You Promote a Healthy Environment
A cleaner environment is a healthier environment. Even though your employees and customers likely spend most of their time inside your commercial building, they still spend time outside. Whether they are walking into your building or enjoying lunch at a picnic table on the outside, your employees and customers will want to have a healthy and clean place to enjoy. Pressure washing will eliminate pollutants that can build up on the outside of your building.
You Will Spend Less Time Cleaning
Everyday cleaning, such as washing windows and scrubbing walls, can be made much easier when you routine pressure wash your exterior. Hiring a professional pressure washing service to clean the outside of your building will dramatically decrease the time it takes to engage in everyday cleaning processes. These cleaning procedures will require less time, which will open up your time to perform other work tasks.
You Will Enhance Curb Appeal
Pressure washing is a great way to enhance the curb appeal of your commercial building, which can lead more people into your business. By giving off a pristine and inviting first impression, many potential customers will feel safe walking into your business and seeing what you have to offer. An attractive curb appeal is a great way to establish a positive and trustworthy relationship with your customers. This can lead to an increase in business.
These are some of the main benefits of pressure washing the exterior surfaces on and around your commercial building on a routine basis. Because this can be a time-consuming task, you'll want to trust the professionals to take care of it for you. Our team of highly qualified and experienced cleaners has been pressure washing in Orlando, FL for years. Contact us to hear about our range of pressure washing services today.