Why You Should Hire Professionals to Pressure Wash Your Business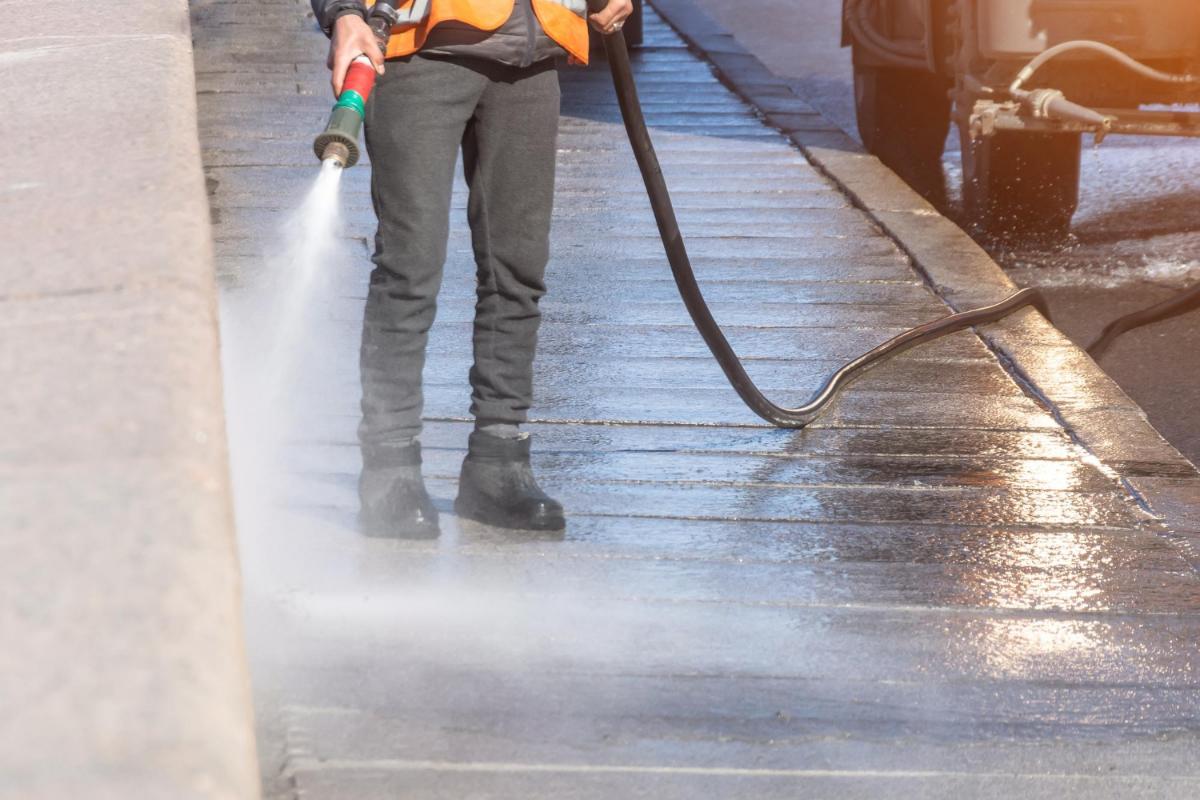 Are you a business owner looking to enhance the exterior surfaces around the outside of your office or retail location? Do you want to increase the traffic to convert visitors to customers? By having a clean and attractive exterior, you can entire business to enter your doors and you can convert sales. When you want to have pressure washing in Sanford, FL, you will want to trust the professionals at Simple Solutions Exterior Cleaning. There are four great reasons why you should hire the professionals to pressure wash your business.
Use State-of-the-art Equipment
Many business owners that own their own pressure washers may assume that their equipment is the best for the job. However, professional companies have a wide array of pressure washing equipment that they use for specific jobs. This means that they are better equipped to perform your jobs with the proper equipment.
Follow Safety Procedures
Pressure washing can be a dangerous job, so you will need to take some safety precautions before you get started. Protecting yourself with closed toe shoes, safety goggles, and long pants can help you prevent injury. Instead of worrying about these safety hazards, you should consider hiring the professionals who understand how to safely operate the equipment. This way, you won't have any dangers to the job.
Prevent Accidents and Damage
If you happen to use the wrong nozzle to pressure wash your surfaces, you may damage your property. Avoid damage by trusting the professionals to take care of this for you. We understand how to adjust the equipment so it can meet the demands of your job, proper techniques for your surfaces, and right cleaning detergent is needed.
Save Time
The last job you'll want to add to your list of responsibilities is pressure washing, because it can be messy and time-consuming. Instead of doing this job yourself, trust the professionals and open your schedule to other tasks. This way, you can enjoy a full day of work responsibilities and still have a clean, attractive exterior. By hiring professionals that know how to do their job the right way, you'll have the time to perform work responsibilities that you already have planned for that day. Do the work that you know how to do while we take care of your exterior cleaning needs.
These are four great reasons why you should consider hiring a professional pressure washing company instead of doing it yourself. If you want your business to be attractive and updated, you'll want to trust Simple Solutions Exterior Cleaning. We provide pressure washing in Sanford, FL and the surrounding communities for our commercial and residential clients. Contact us to schedule your pressure washing business needs today.