Eight Signs Your House Requires Pressure Washing Services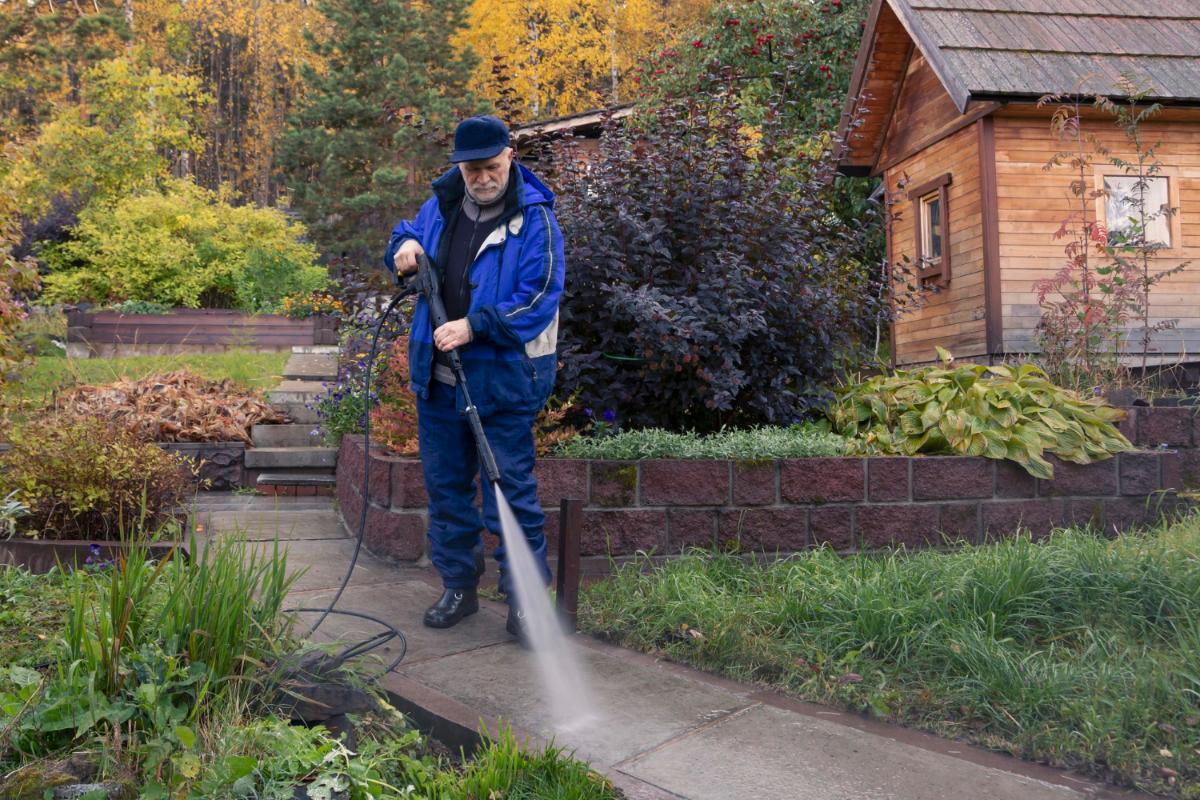 Whether you host a gathering for your friends and family or get ready for an open house, pressure washing your dwelling can safely and cost-effectively turn your property's exterior from drab to fab.
Are you searching for a professional to clean the exterior of your residence for an event or all-around maintenance? We offer pressure washing in Sanford, FL, all year round.
Common Indications Your Home Needs Pressure Washed
Does your house show any of these symptoms? Then, it might be time to plan pressure washing services.
Dirty Deck
Climate and changes of the season take a major toll on wooden decks and concrete patios because they get hit with snow, rainfall, and dirt throughout the year. Don't allow a dirty deck to ruin your summer. Instead, employ a professional pressure washer today!
Discolored Roof And Siding
Keep the exterior of your house from becoming worn down from the daily exposure to weather and dirt. Provide your siding a refresh with straightforward and affordable pressure washing services and premium window cleaning.
Visible Mildew, Mold, Or Algae
Roofs stand up to all sorts of dirt and residue that can lead to the development of mildew, moss, and mold that can bleed into the home below. Pressure washing the roof can be a risky DIY project, but hiring a specialist is an easy way to decrease the grime on your house's roof.
Dark-Colored Driveway
While most individuals try to pressure wash their homes regularly, many overlook pressure washing their driveway. Throughout the year, the oil and filth from cars can quickly wither the color of your driveway. A fast pressure wash is an easy way to preserve your driveway's natural brightness.
Unconventional Indications It's Time For A Pressure Wash
You might only know some of the signs that it's time to call us for pressure washing in Sanford, FL. Keep an eye out for these often-overlooked signs your home needs a pressure wash.
Your utility bills are rising – Did you know that you could be having problems maintaining the temperature of your house because the surface is encrusted with dirt and mold? You could decrease your electric and gas bills by pressure cleaning your home.
You are preparing to repaint your house – By pressure washing before repainting your residence, the paint will stick better to your walls and require fewer coats of paint for more manageable maintenance.
Your gutters are excessively clogged – By regularly pressure washing your gutters, you can effortlessly wash away debris that tends to get caught in gutters, such as leaves, twigs, and mud. By having an expert perform a gutter cleaning service, you can quickly move water away from your house, preventing damage to the walls and general foundation.
You notice an excessive amount of spider webs – Spiders like to weave their webs in hard-to-reach places. An easy way to reach these problematic areas is to pressure wash the surface of your house.
These are a few signs that your home needs to be pressure washed. Contact us today for a free estimate.