Five Surfaces You Can Safely Pressure Wash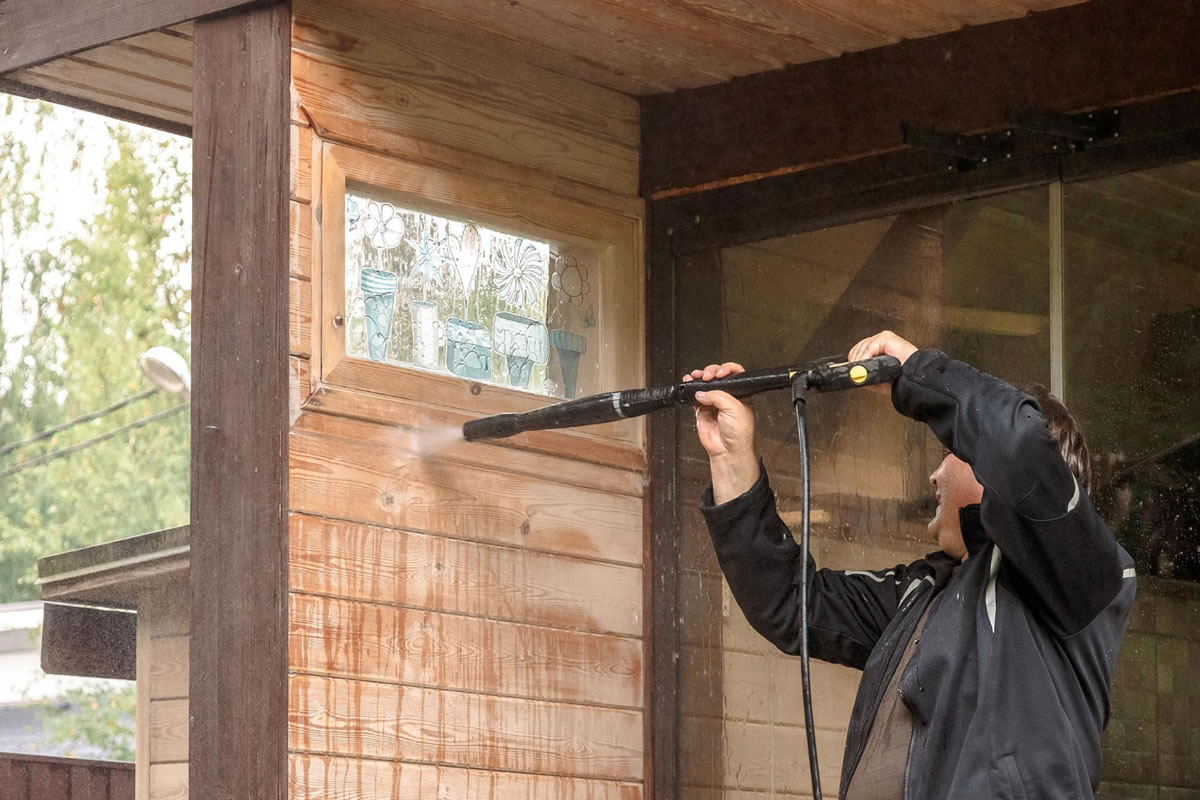 Preserving your property by keeping it sanitary is crucial if you want to increase your house's beauty and worth. Pressure washing in Orlando, FL, makes the work fast and delightful, as you can immediately see the contrast. Whether cleaning walkways, extracting paint stains from a deck, or transforming your windows and borders, pressure washing is a clever way to clean assorted surfaces. However, before choosing to wash everything with a pressure washer, slow down! Not every surface can be pressure washed. Read on to discover some things that are safe to pressure wash.
Patios and decks
With time, it is normal for algae, mildew, and mold to build up on your deck and patio. If your patio or deck is in a shaded area, where there isn't abundant sunlight, the chances of this build-up are elevated. Whether you own a wooden deck or a reclaimed composite deck, you can also opt for pressure washing to clean the grime and stains. Using a deck or patio cleaner along with pressure washing in Orlando, FL, is most acceptable for long-lasting outcomes.
Entryways
An entryway creates the first significant impression on your family and visitors. You'll witness black drip spots or a chalky white substance on your concrete or limestone surfaces when not preserved well. The white substance is lime that leeches from the stone, and it requires attention before it sabotages your entryway. Similarly, the black drip patterns result from mold spores and limestone. Showers, snow, and ground moisture form the perfect environment for mildew and mold growth.
Pressure washing can be an excellent solution if your entryway is brick or concrete. These surfaces are enduring, and thus, they are ideal for pressure washing. When washing brick surfaces, repair cracks in mortar and allow them to dry before hiring a pressure washing service.
Siding and walls
Since your facility's walls and siding are constantly exposed to the elements, they are bound to exhibit signs of deterioration. If they aren't treated immediately, it can initiate a toxic atmosphere, leading to respiratory problems in your household. Mold growth, spider webs, and chalkiness are common problems with siding materials. Therefore, you need a constant cleaning schedule to keep it looking fresh and discourage further harm to your structure. You can use pressure washing to clean mildew and mold or unsightly stains on outer walls induced by algae. It is safe to employ on fiber cement, wood clapboard, and vinyl siding. In addition, you can utilize it on metal siding, which deteriorates with time. Pressure washing services can wash it without any impairment using the lowest nozzle.
Gutters and soffits
Pressure washing your roof can harm the shingles, so you must be cautious when you detect mildew or filth on or around your roof. While it is best to evade pressure washing your roof, you can opt for a gentle pressure washer to cleanse the soffits and gutters. The soffits and gutters need more attention and care than your roof. Moreover, they are harder to maintain and keep clean. If you utilize high-pressure water blasting equipment, it can devastate your attic. Not to mention, water might infiltrate your roof and lead to significant damage around your house. When you're washing soffits and gutters, it is best only to trust reliable pressure washing services.
These are some of the surfaces you can pressure wash safely. Contact us today if you need pressure washing in Orlando, FL. We want to make your life cleaner.