Four Tips to Improve Your Patio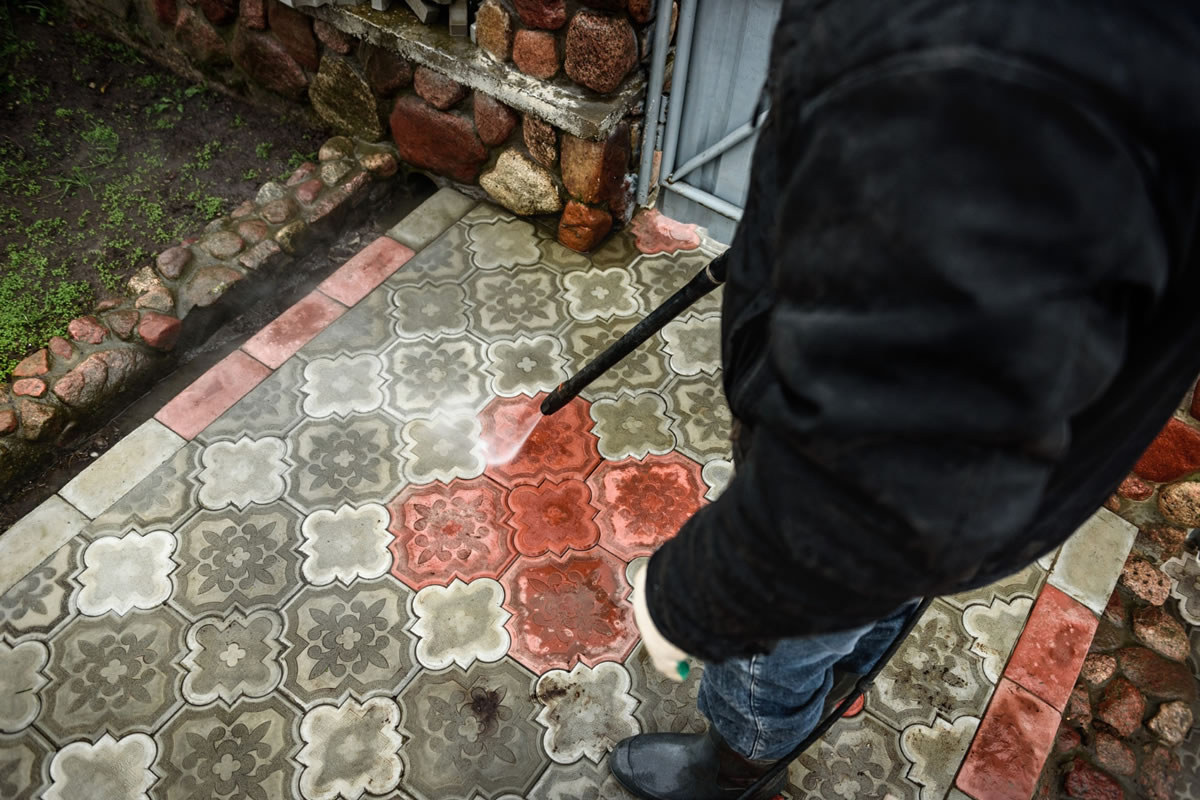 Your home is a comfortable and safe place to relax and unwind after the hustle and bustle of a busy day. To enjoy your home, you need to create spaces you love that are both comfortable and customized to meet the demands of your lifestyle. If you love spending time outside, you may enjoy spending time on your patio. Patios allow you to enjoy the comforts of your own backyard without worry or concern. However, if you have a dirty, cluttered, or messy patio, you may avoid spending time here. By making some small updates and changes to your patio, you can improve the overall appearance of your patio.
Remove Trash and Debris
Leaves, debris, dirt, and sticks are likely to find their way up onto your patio, and this can cause clutter and messes right on the pavement. Not only can natural elements clutter your patio, but your personal trash an also cause eyesores outside your home. This is a fairly easy job, as all you need to do is walk around your patio and clean up these issues or use the leaf blower.
Get New Patio Furniture
If you have yet to invest in quality patio furniture or you are due for an upgrade, you may want to add some new patio future to your space. Consider the function of your patio before investing in new furniture. Do you dine outside? Do you lounge? Couches, tables, chaise lounge chairs, and other furniture options are available to meet the needs of your family and give everyone a reason to enjoy the new, fresh outdoor area.
Pressure Wash the Pavement
When you want your patio to feel brand new, but you do not need a full paving job, you should consider pressure washing the pavement. Pressure washing in Sanford, FL can restore the original appearance of your concrete, asphalt, or pavers by removing any tough stains. One of the benefits of pressure washing is that it can be done quickly so that you can enjoy the patio once the water dries. Remove tough stains, dirt, and debris while also adding a fresh, clean feel to your space.
Add Some Lighting
Consider hanging string lights or installing lights in your landscaping to enhance the atmosphere around your patio. By adding lights, you also increase the functionality of your space by making it usable after the sun goes down, giving you a place to host game night or enjoy reading a book at night. Lights are an inexpensive update that can change the feel of your patio.
When you are finally ready to update the appearance of your patio, you want to work with our professionals to create an outdoor space you love. Our professionals are here to provide you with quality pressure washing in Sanford, FL so you can refresh the appearance of your patio space. When you need any exterior cleaning, you want to trust the experts at Simple Solutions Exterior Cleaning.
Contact us to hear about our range of professional pressure washing services today.