How To Pressure Wash Your Siding and Gutters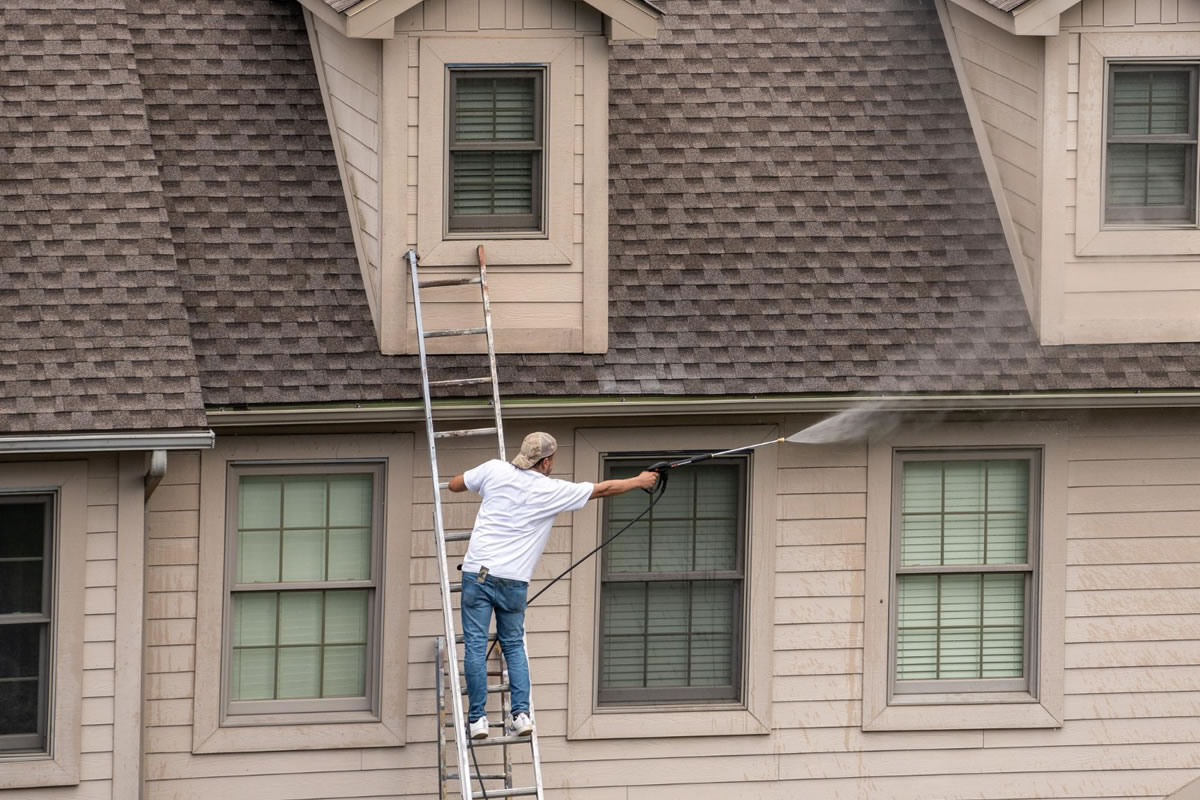 Today you'll learn how to wash your home to clean your siding and gutters with the most suitable pressure washer. First, we will examine the pressure washing instruments and materials needed. Second, we'll discuss how to prep for the work so that you don't get hurt and your home doesn't get damaged.
Best Pressure Washer, Attachments, and Detergents To Clean Your Home's Siding
The right pressure washer, with the proper attachments and detergents, will help you clean your whole house in one afternoon. Let's examine the instruments and materials you'll need to have before beginning:
How To Recognize if You Require Gas or Electric Powered
A heavy-duty gas-powered pressure washer is outstanding. Why? Because cleaning your home is a large job and the more elevated the flow rate (GPM), the faster you can get the work done. You could utilize an electric machine, but the result would take two to three times longer.
What are PSI and GPM?
You will need a pressure cleaner with at least 2.3 GPM. The PSI is not essential for this work because the nozzle and how far you have the wand from the surface will specify it. However, all the pressure washers with 2.3 GPM retain at least 2,600 PSI.
Which Nozzle to use?
You will want to use the black soaping nozzle to spread the detergent. Then to pressure wash the home's siding, use either a 25 or 40-degree nozzle tip. To pressure wash the higher-up areas, you will want to employ an extension wand to avoid needing a ladder during pressure cleaning. Always keep the pressure wand three feet from the surface to begin and move closer to one foot as you monitor how much force is needed to terminate mildew and grime. The detergent should perform its magic to make minimal pressure required.
Should I Use Detergent?
Definitely, detergent is essential because it will make the job easy. Without it, you threaten damaging your home's siding because more water force will be needed to extract the dirt and grime. There are precise detergent solutions developed for cleaning your home's siding – Whether vinyl, plaster, brick, or wood. Make sure only to buy environmentally friendly solutions.
Should I Utilize a Brush Attachment?
Although not demanded, it will enhance your pressure washer's cleaning capacity and performance. A brush attachment permits you to push and scour the dirt and grime away with the brush's bristles. You can buy one for less than $40 and employ it to clean wheelie garbage containers, cars, and boats.
What About Extension Wands?
An extension wand makes your pressure washing manageable if you have a two-story home. You can put additional attachments on the end of the extension wand to permit you to clean your gutters out while remaining safely on the ground. Safety is a number one priority, so we recommend employing a telescoping extension wand.
We hope these tips help you clean your siding and gutters effectively and efficiently. Contact us today if you need professional pressure washing in Sanford, FL. We want to make your life cleaner.