Uses for a Pressure Washer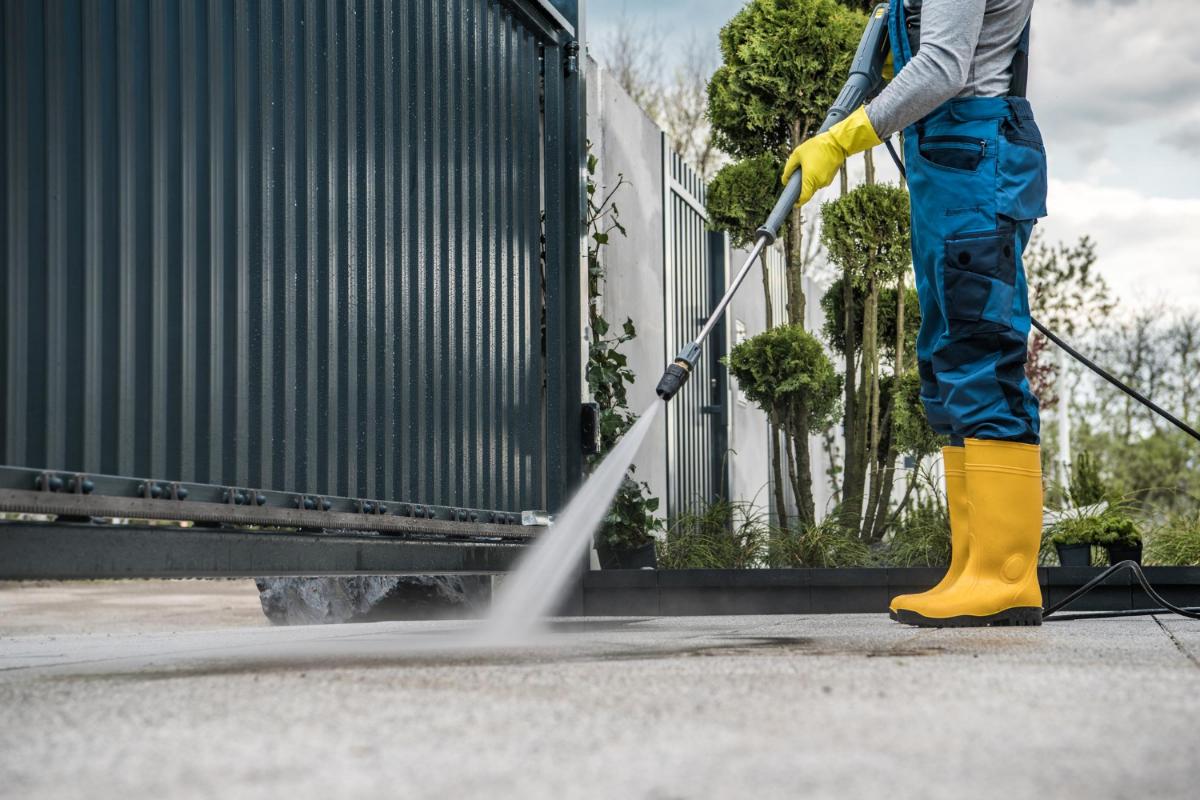 Pressure washing has become an essential part of home maintenance. When you own a home, you will likely spend time maintaining and protecting the different surfaces and materials both inside and outside of your place. As experts in pressure washing in Orlando, FL, we have been trained to use these machines to clean your homes, businesses, and property. We know all the different techniques and usages they offer, and we are here to share them with you. These are just a few of the many uses of a pressure washer.
Washing Windows
You may not even know that you can actually clean your windows with a pressure washer. Pressure washers contain different nozzles that you can switch out depending on the fragility of the materials you are cleaning. There is a special nozzle for cleaning glass windows or vehicle windows. When you pressure wash your windows, you should also have a squeegee to dry the windows and leave them with a perfect shine.
Cleaning Siding
One of the most common materials is the siding of your house. Siding can be easily cleaned by using a pressure washer, and it leaves the side of your house looking brand new once again. When you have vinyl siding, you can quickly tackle this job in one afternoon, and it can also protect the surface from permanent damage over time.
Washing Decks and Fences
When you have structures outside your home, you want to take extra time to maintain these surfaces over time. Wooden and vinyl fences are common for those who want more privacy, but they require a good deep cleaning every once in a while. Decks are also commonly pressure washed to restore their appearance and remove any dirt, debris, or tough stains. When you have these elements on your property, you want to grab your pressure washer every spring to make them look great at the beginning of every summer.
Cleaning Grills
Many people may not realize that, when you use the right techniques and nozzles, you can pressure wash your grills. When you want to clean your grill but are worried about the taste of soap in your BBQ, consider hiring the professionals to tackle any grill cleaning without damaging the grates or grill pieces.
Restoring Outdoor Furniture
Have you taken a closer look at your patio furniture lately? You may notice that you have a buildup of dust, grime, or pollen, as these are normal occurrences on outdoor furniture. When you have neglected the care of your furniture, these issues can start to run rampant, and they may even become permanent. Pressure washers can quickly remove these eyesores from your furniture and it will leave your furniture looking brand new once again.
One of the best things about pressure washers is that they can make even the oldest items look new once again. When you are looking for pressure washing in Orlando, FL, trust Simple Solutions Exterior Cleaning.
Contact us to hear about our range of pressure washing services for both residential and commercial areas today!