Uses for Pressure Washing Cleaning Products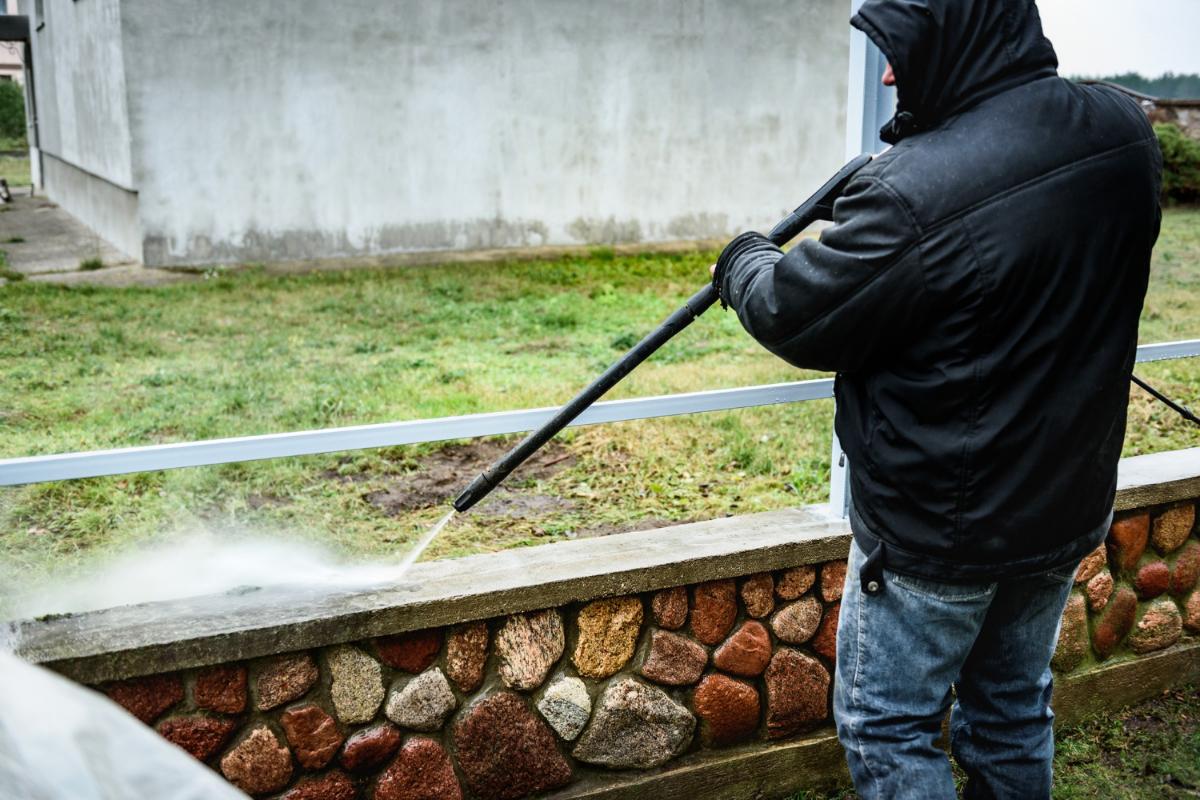 A licensed pressure washing service's choice of cleaners used during the cleaning process often dictates how effective the pressure washing service will be. In addition, the use of chemicals and cleaning solutions required during your pressure washing service will depend on the type of dirt present.
Different areas and varying types of stains require separate cleaning materials to get the job done effectively. The chemicals and solutions that work in one area may not work well in another. Being aware of the cleaning solutions or chemicals used during your pressure washing services is essential in choosing the right pressure washing company for your particular needs. If a pressure washing company isn't using the proper tools for the job, then what benefit is there to using their services in the first place?
Our experts on pressure washing in Sanford, FL, offer these typical chemicals used by commercial pressure washing companies that are often required for the following purposes:
Degreasing concrete
Grease can build up thickly on concrete areas, particularly around restaurants, cafes, or body shops. Eliminating this grease can help reduce the potential for accidents and injuries.
Cleaning hoods and ducts
Many businesses require hoods that end up covered in filth and grease, and virtually every company has air ducts that demand cleaning often. These dirty surfaces are a safety concern for businesses and property owners alike.
Graffiti removal
Tagging the sides of buildings or exterior doors is still an enjoyable hobby for some people. However, eliminating the paint left behind by vandals is a high priority for property owners to keep their homes or businesses presentable.
Washing houses and decks
Brick or siding on the house can grow dingy and dirty over time, and decks often gather algae and mold that look repulsive. Therefore, preserving the beauty of their assets is a notable concern for property owners.
Restoring Masonry
Oxidation and overall wear and tear are natural for masonry surfaces. However, property owners always desire to keep their property looking its best, including revamping the appearance of masonry.
Removing Paint and Coatings
Repainting surfaces often require the removal of paint and any other coatings before the job can progress. Applying paint over existing paint and coatings will restrict its longevity. Any clever property owner will choose removal over painting on unclean surfaces.
Washing vehicles
Cars and trucks get dirty and need cleaning regularly. Pressure washing is an effortless way for vehicle owners to keep them looking clean and keeping their paint safe from salt corrosion and rust.
Surface maintenance
Maintaining surfaces like concrete and asphalt is necessary for their longevity. However, property owners acknowledge the risks of not cleaning these surfaces regularly and save money on costly repairs by having them pressure washed periodically.
It is easy to recognize that these applications have very different cleaning needs. For example, chemicals and solutions that work for regular degreasing may not work to remove paint.
These are just some of the uses for pressure washing cleaning products. Call us today for more details on pressure washing in Sanford, FL. We want to make your life cleaner.