6 Tips for Improving Your Patio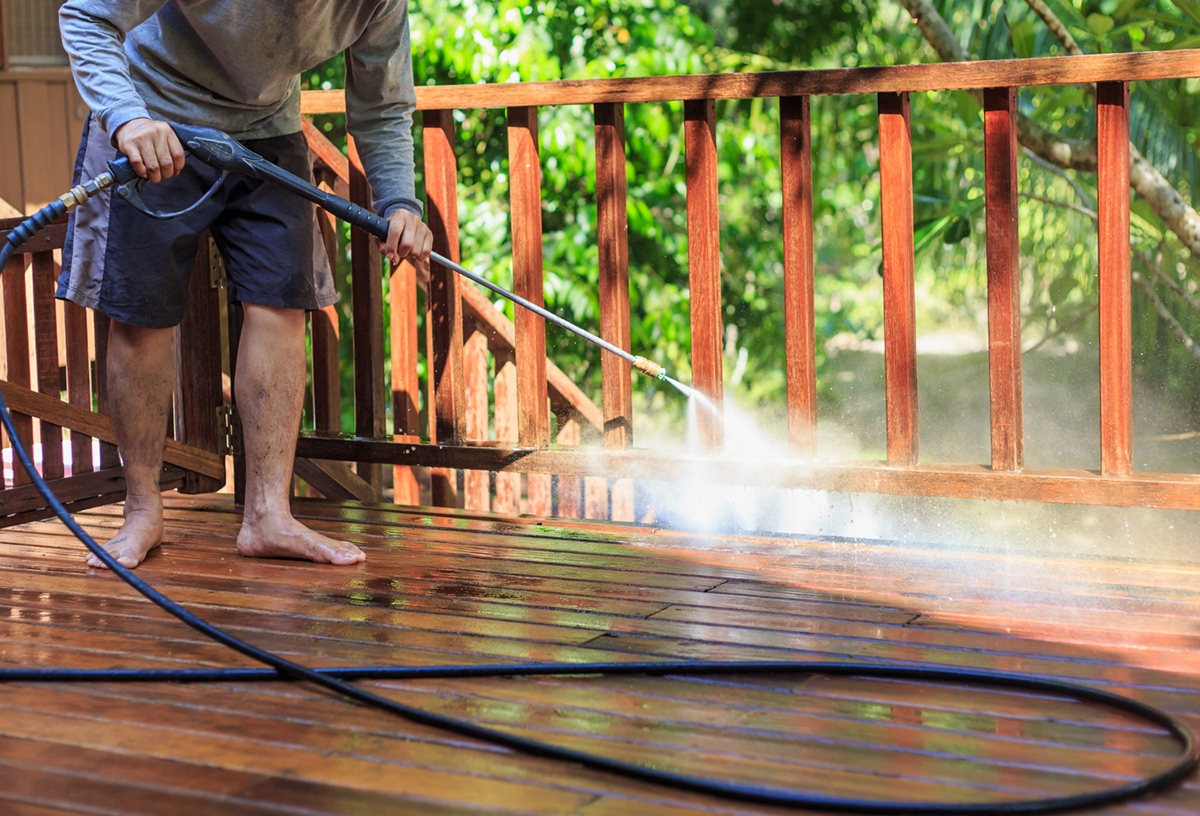 It's no secret that spending time outdoors is one of the best parts of summer. Whether it's enjoying a cup of coffee in the morning, grilling out in the afternoon, or simply lounging around with friends and family, your patio should be an inviting and comfortable space to enjoy. But if your patio isn't in tip-top shape, you might not be getting the most out of your outdoor living space. Here are some simple tips you can use to improve your patio and make it the perfect place to relax and unwind this summer.

1. Start with Pressure Washing
The first step to improving your patio is pressure washing it to get rid of dirt and debris that has built up over time. Pressure washing can help restore the look of your patio surfaces by removing rust, mildew, oil stains, and other contaminants that have accumulated on them. If you don't have a pressure washer at home, Simple Solutions Exterior Cleaning offers pressure washing services in Orlando, Florida so you can give your patio a fresh start this summer.
2. Add Some Color
Adding color to your outdoor space will instantly bring life and character to it. Consider painting or staining any wooden surfaces on your patio such as decks or pergolas for a vibrant pop of color that will make your outdoor living space more inviting. You can also add some colorful throw pillows and blankets or hang bright flags or banners from railings or doorways for a fun touch.
3. Install Some Lighting
Adding lighting fixtures to your patio can do wonders for creating a cozy atmosphere after dark while also helping you stay safe when walking around outside after sundown. You can opt for lanterns hung from posts or trees for an old-fashioned look or try string lights hung around plant beds or handrails if you want something more modern and whimsical looking. Solar-powered lights are also available if you're looking for energy-efficient options that won't require wiring in electricity from inside the house.
4. Plant Some Flowers/Greenery
Nothing adds life like plants! Add some potted flowers around seating areas or along pathways to add splashes of color while also providing fragrant aromas throughout the day and night when they bloom during different seasons throughout the year (think roses in springtime). Trees planted near seating areas provide shade during hot days while providing privacy when planted near fences or walls; just make sure they are placed far enough away from structures so their roots don't damage them over time! If planting trees isn't an option, large shrubs work well too!
5. Create a Cozy Seating Area
Investing in comfortable furniture is key when creating an inviting outdoor living space; cushioned chairs paired with matching ottomans provide ample seating without taking up too much room while adding some style at the same time! Don't forget about adding side tables where people can rest drinks/food items during meals - these are also great spots for adding decorations such as candles for added ambiance after dark!
6. Accessorize
Accessorizing is what really brings an outdoor living space together; adding statement pieces like fire pits, wind chimes, fountains etc., will help create a unique environment that's tailored specifically towards YOU! Just remember to keep it simple - avoid overcrowding with too many pieces which could end up making things look cluttered instead of attractive & inviting!
Conclusion
Improving your patio doesn't have to be hard work — with just a few simple steps, you can transform your outdoor living area into an inviting paradise perfect for relaxing with friends and family this summer season! Start by giving it a good cleaning using pressure washing services from Simple Solutions Exterior Cleaning in Orlando, FL then add some color by painting/staining wood surfaces — once those two tasks are complete move onto installing lighting fixtures & planting flowers/greenery before finally accessorizing & creating cozy seating areas which will help complete your dreamy outdoor escape! Enjoy!