Name
By hiring a professional company that specializes in pressure washing in Sanford, FL to clean the exterior of your commercial property, you can create a lasting first impression with your customers. This will likely attract them back to your business for more, as they will remember how clean and tidy your place was the first time. Keeping the exterior surfaces, like siding, concrete, parking lots, and sidewalks, clean can transform any business into an attractive and fresh space.&...
Do you have an old fence that needs to be cleaned and restored? Are you looking for ways to boost the curb appeal of your home without changing many elements? By prolonging and updating your wooden fence, you will be able to immediately notice the cleanliness and attractiveness of the outside of your home. Because a fence takes up much of your yard space by either lining your perimeter or enhancing the landscaping, you will want to update it when you need a fresh look. ...
Whenever it comes time to boost the curb appeal of your home, you are likely taking a good look at your landscaping, hardscapes, driveway, and other exterior features. Instead of taking on a large and expensive yard project, you should consider pressure washing in Orlando, FL as a great way to boost the appearance of your home. By doing this, you will breathe a new life into already existing features of your home, which will provide you with the look you may be trying to achieve.&...
If you are looking to increase street traffic into your business, enhancing your curb appeal should be your priority. When people walk past and see a clean and updated building, they will be more interested in checking out what's on the inside. You can create a great first impression with routine pressure washing in Orlando, FL. Pressure washing your building, sidewalks, and parking lot are great ways to keep your business in optimal condition, which will attract new cus...
Are you planning to tackle some cleaning projects around the house this summer? Are you looking for ways to update your exterior features on your property? By pressure washing your hardscape, you can actually increase your curb appeal and prolong the lifespan of some of your features. This is a simple way to enhance your home this summer. Pressure washing in Sanford, FL can help your home stay in great condition through the hot Florida summer, and it will also help you...
Have you had your gutters cleaned recently? The spring is a great time to get your gutters cleaned by the professionals at Simple Solutions Exterior Cleaning. We offer pressure washing in St Mary, FL to keep communities functioning properly and looking great. This includes many services including patio cleaning, gutter cleaning, house soft washing, and other types of exterior cleaning. Gutter cleaning is essential in keeping your house in optimal shape. There are...
Do you enjoy the look of a brand new outdoor space? Are you looking to quickly enhance the appearance of your old outdoor deck or fence? Pressure washing will restore your outdoor space and enhance the curb appeal of your home. By pressure washing your exterior, you can not only remove any dirt, debris, or stains, but you can also restore its appearance. After you are done, it will look brand new again. However, you want to be sure that you are pressure washing c...
Have you noticed wear and tear on your wooden fence or deck? Are insects damaging the wooden pickets or planks? Are you noticing mold growth on your posts? All of these are common issues that you can face when you do not properly maintain your wooden exterior features over time. Each year, you should aim to inspect and clean your wood fence to keep it in optimal condition. This will prevent the growth of mold, the buildup of dirt and debris, splitting wood, and b...
Curb appeal can make or break the exterior appearance of your home. When you neglect the exterior of your home, your house can become an eyesore in the neighborhood. Even worse, a neglected home can suffer damage over time. Curb appeal adds attractive qualities to the outside of your home, which helps your home to look inviting, clean, and appealing. It can also add to the resell value of your home should you need to refinance or sell. Simple projects, like press...
Are you looking to increase your home or business's appearance? Do you want to prolong the life of your exterior features? Pressure washing your outdoor space is a great way to solve both of these problems, while also increasing the curb appeal and value of your home or business. As a service that specializes in pressure washing in Lake Mary, FL, we can make your outdoor space feel like brand new after we leave your home. There are a few benefits to regularly pressure wa...
First impressions are everything, and customers who see dust, grime, fingerprints, and other debris on the windows of your business are less like to return for more of your services. As a business that specializes in exterior cleaning, such as window cleaning, concrete cleaning, and pressure washing in Lake Mary, FL, we help to create alluring curb appeal for many businesses. There are three great reasons why you should hire a window cleaning service to enhance the exterior of you...
Pressure washing the exterior surfaces of your home is a great way to increase its appearance, update its look, and also prolong some of the features of your home. Because there are many benefits to pressure washing your exterior, it is a service that you should invest in each year. At Simple Solutions Exterior Cleaning, we offer pressure washing in Sanford, FL to our residential and commercial customers throughout central Florida. Our services range from pressure washing si...
Many homeowners are surprised when a pressure washing in Sanford, FL company, like Simple Solutions Exterior Cleaning, pulls up on a cloudy day. They are even more surprised when the weather might be threatening to rain. Pressure washers must take precautions against lightning or other conditions where it is dangerous to be outside. There are many reasons that pressure washing on a cloudy day is preferable. Therefore, September and April are the perfect time to get your pressure washing in Sa...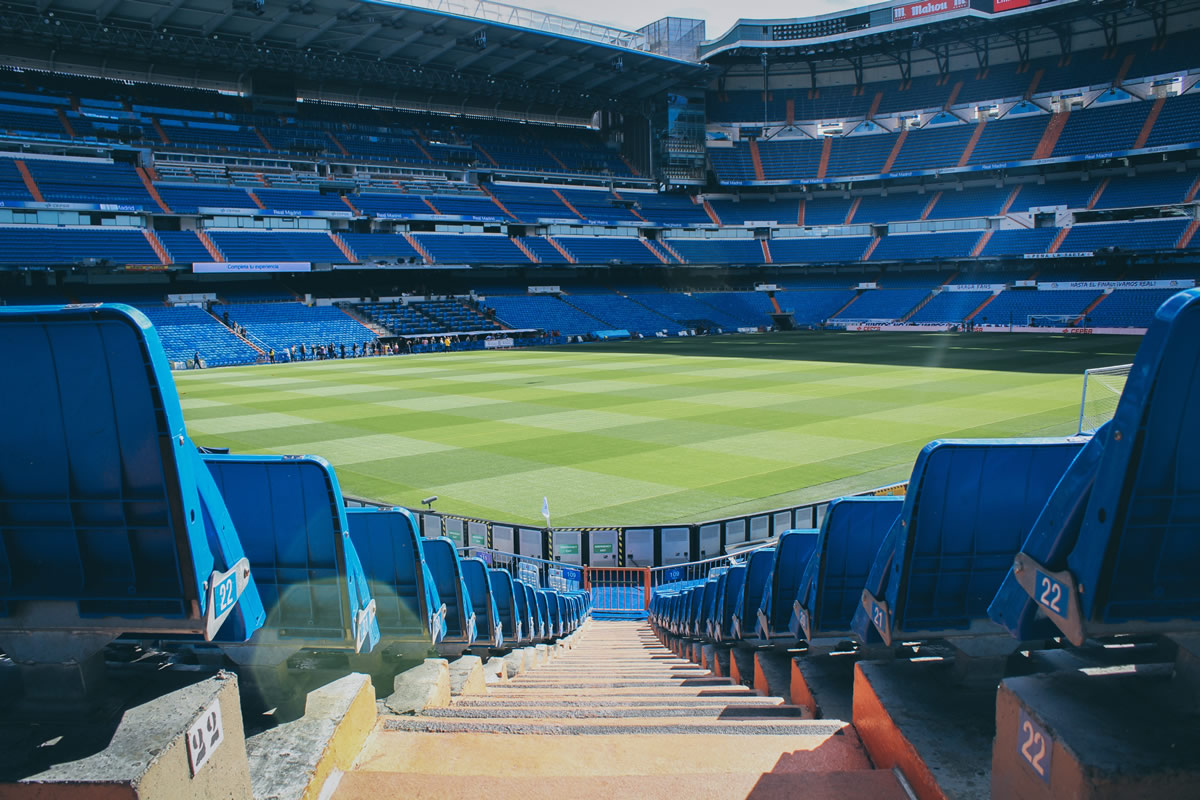 As summer draws to a close, it's time for the pigskin to take to the air. Before you start rooting for the home team, you need to get the stadium ready. Getting the stadium ready is no easy feat regardless of the level of play. There are many benefits to pressure washing your football stadium before the first fan arrives. Create a Clean Environment Pressure washing your stadium accomplishes in minutes what your grounds crew can never accomplish because of how long ...
If your roof sits in the shade, then Central Florida weather can cause moss to grow on it. The moss spores get down between the shingles or other roofing materials. They can harm the structural integrity of your roof long before you notice the moss growing if you are just casually observing from the ground. Therefore, you should have your roof pressure washed regularly to prevent moss from getting started. Treat Moss Roof Problems The first step in treating moss roof pro...
Many people save up lots of money so that they can afford to have a wood deck built. During the first year, the deck looks beautiful, and they love entertaining on it. Then, after the sun has beat down on it for about a year and the wind and water have hit it hard, the deck loses its natural beauty. Instead of regretting that you spent your money to have your beautiful wood deck built, follow these easy steps to restore it to its original beauty. Inspect the Deck The fir...
Banks, fast food restaurants, pharmacies, and others often use drive-thru lanes to make it more convenient for their customers. Many businesses spend a lot of time cleaning the interior of their business. Yet, they often neglect to clean their drive-thru area, except for maybe picking up trash that has blown there. While there is no doubt that it is important to keep your business' interior clean, it is equally important to keep your business' drive-thru area clean as it may be th...
Before the swimming season gets started well is a great time to deep clean your swimming pool. You want it to be super clean so that it is easier to take care of during the summer months. You may also want to deep clean it in the fall when temperatures begin to drop again. Concrete pools build up moss and algae when they are not properly maintained. Drain the Water The first step is to drain all the water from the pool. You will want to follow the directions that came wi...
According to the old saying " Cleanliness and purity go hand in hand," we can identify ourselves in it, whether in public places, in our homes or our offices. Apparently, nobody likes to work in dirty or messy offices. A clean work environment increases productivity for your employees. Studies have shown that cleanliness in the workplace is directly proportional to employee productivity. Many companies underestimate the weight of cleanliness and how vital it is to maintain...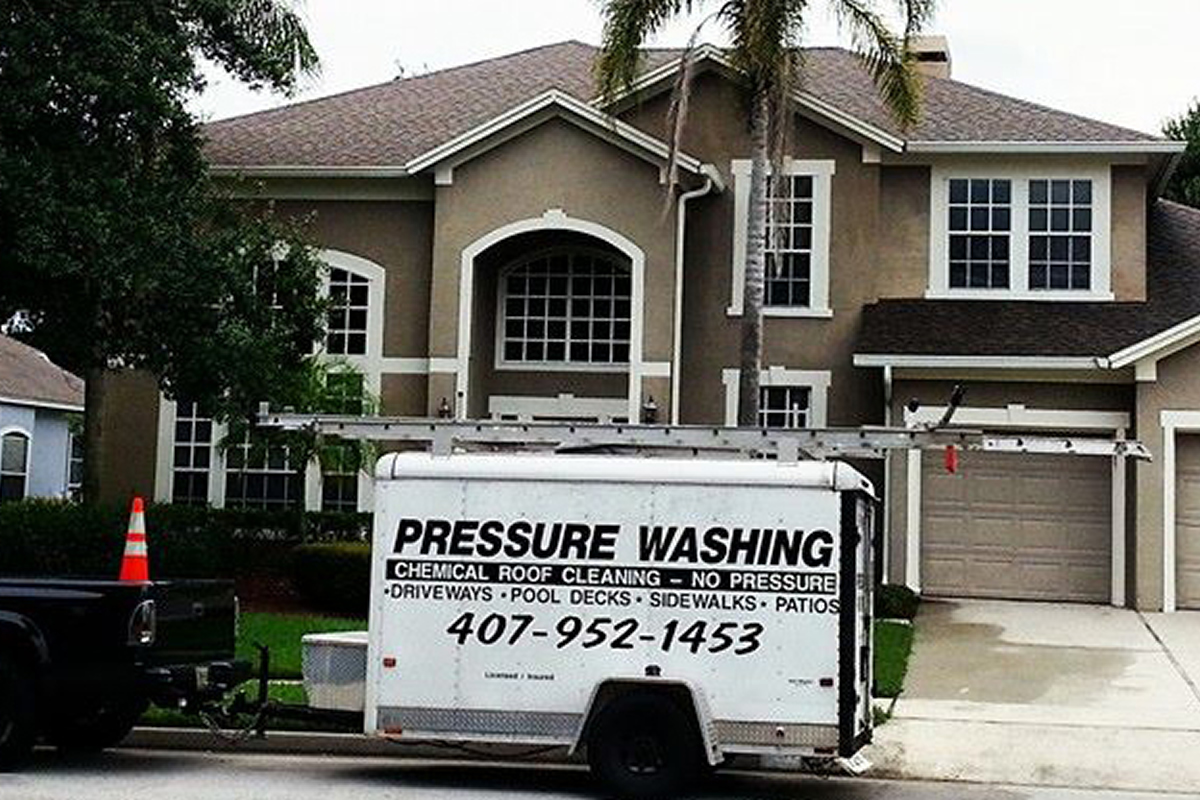 Professional pressure cleaning in Lake Mary involves using equipment that give unparalleled cleaning results that you cannot achieve on your own. Pressure cleaning experts in Lake Mary count on the most powerful high pressure equipment. The heat exponentially increases the power of the high-pressure cleaning with less abrasive effect. It is the experience combined with a judicious combination of pressure, heat and cleaning products that achieves the best results without damag...